A big SVT banner from the 90s popped up on eBay recently. It had a bid close time early in the morning... I set an alarm and sniped it at the last second. I HAD TO HAVE IT!

The description said it was 4'x10'. I laid it out next to the Shelby and confirmed, this thing is HUGE!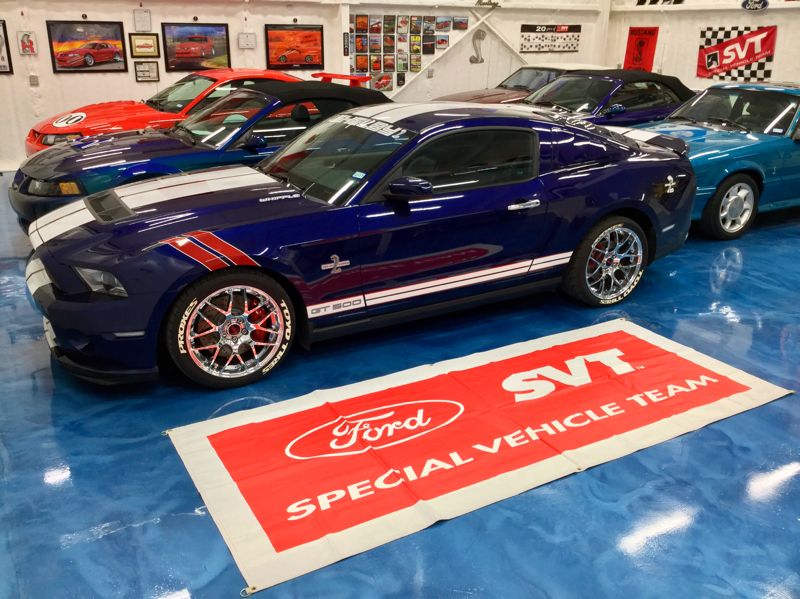 The only place it would work in my garage was where I had hung another SVT banner (2'x8' dealership banner from the 90s). So, I got out the 12' ladder and got the first one down.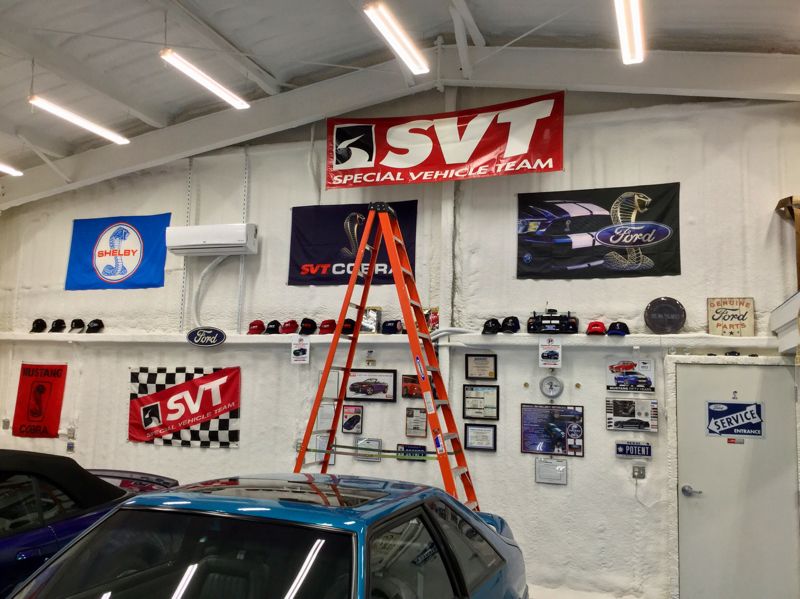 I then had to move all the 2'x4' banners lower that were below the last one. During the process, I reworked a lot of the banners and had to put the R outside to make it happen. The sky was threatening, but fortunately not a drop fell. The car has never seen rain or a wash bucket and I might have freaked if it started to sprinkle.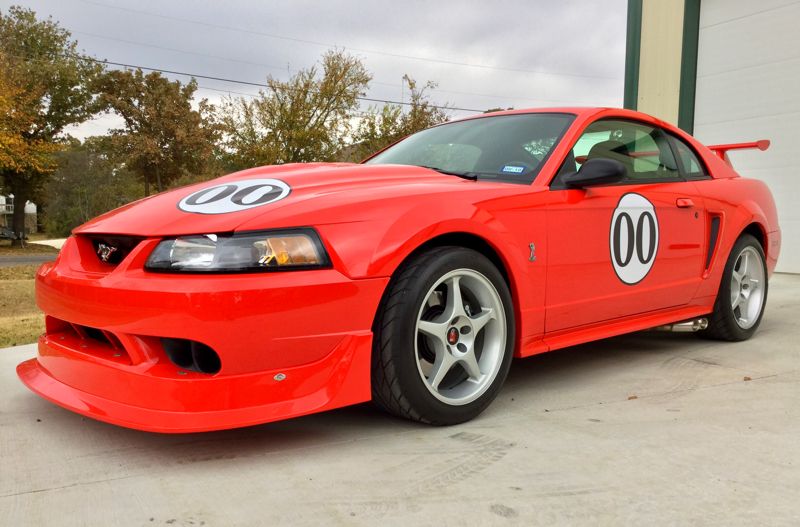 I got my "ladder workout" today. I must have gone up/down a hundred times.
Art!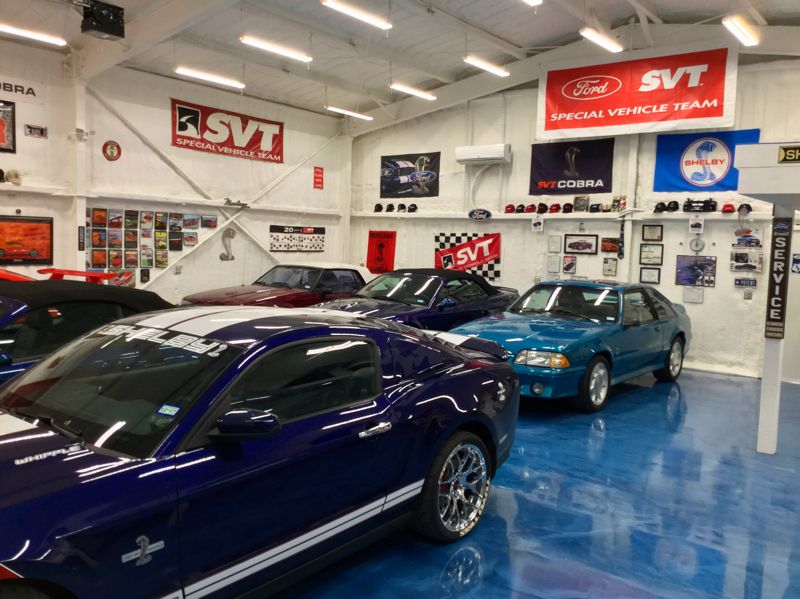 _________________
'11 GT500 FR750 2.9 Whipple, '04 Mystichrome Terminator vert, '02 Mustang GT, 00R, '93 Cobra #1447, '89 Mustang GT vert.