Well, this section is called "Other Cobras"... The GT500 is not a Cobra, but I think it still works in here.
We have a GT500 meet tomorrow in DFW, so I cleaned up the engine bay on my '11 Shelby.
I started by adding some white lettering to my supercharger pulley. I just wiped the pulley clean, used a small paint brush to blob white paint into the recessed letters and then wiped off the excess after it dried a bit. I also painted the "SVT" red on my filter housing. (No picture, but you can see it in the video.)
I then cleaned the engine with some light cleaner on a rag and sprayed down everything but the polished aluminum with Majestic Solutions Quick Detail Spray.
Next was the polishing... I used my Griots 3" polisher and put a 50/50 mix of Sheen Genie and White Diamond polishes on a red pad. I hit the tanks, caps, supercharger and throttle body. I worked the good stuff in quite a bit, let it dry and then used a couple clean microfiber towels to remove the residue.
The polished pics: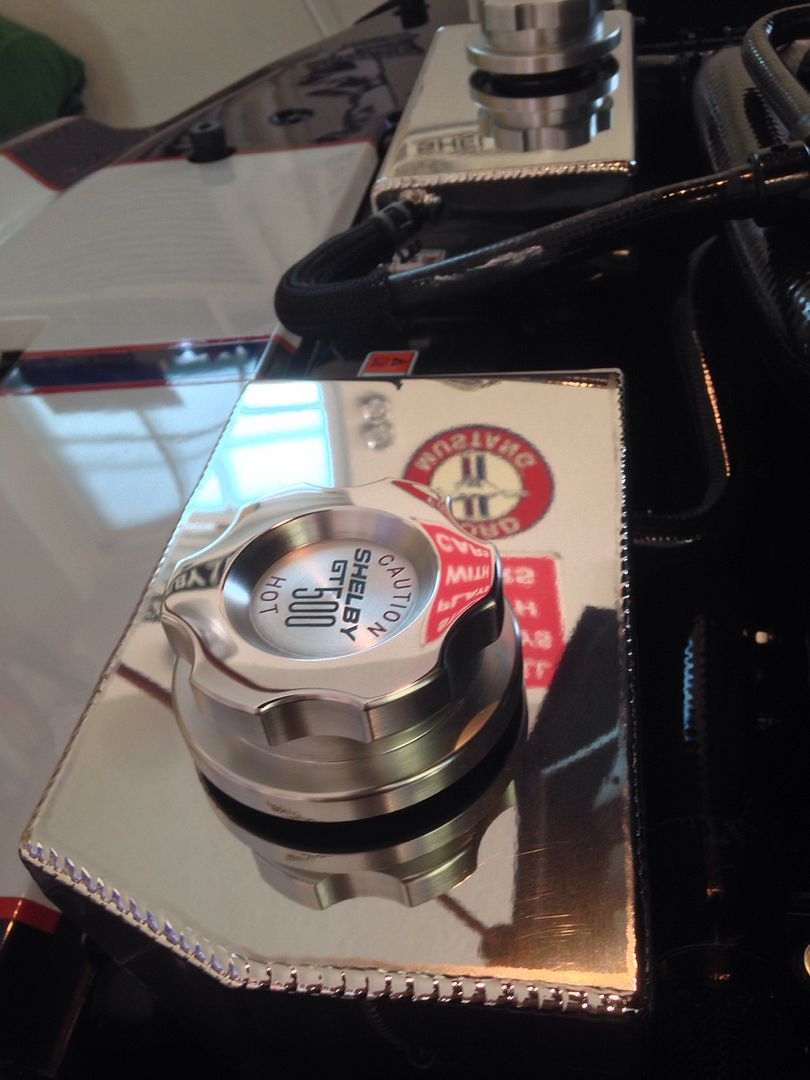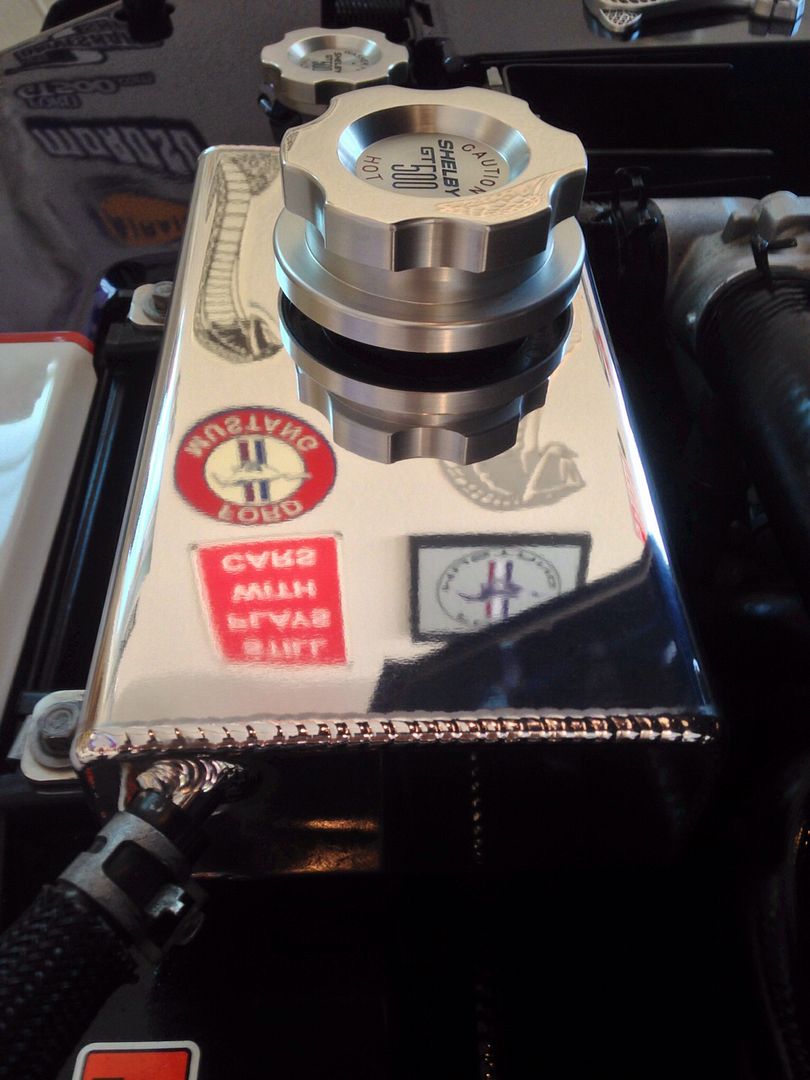 Video:
https://www.youtube.com/watch?v=VXZyCS37VZI
Now it's time to do the exterior, but I had a slight delay - dead battery. One new battery about to be installed and the work continues.
_________________
'11 GT500 FR750 2.9 Whipple, '04 Mystichrome Terminator vert, '02 Mustang GT, 00R, '93 Cobra #1447, '89 Mustang GT vert.